This came from the BBC but pointed out to me by Fred Langa.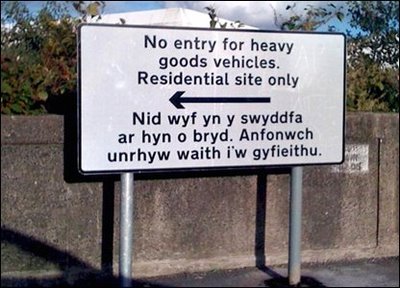 I could just leave it there but those not speaking Welsh would never get the joke. What the second part actually says is…
I am not in the office at the moment. Please send any work to be translated.