This is an index to "Prisoners of war in France from 1804-1814, being the adventures of John Tregerthen Short and Thomas Williams, of St. Ives, Cornwall" edited by Sir Edward Hain [Short 1914]. Despite its title, this contains the abridged text of his diary for a much more extended period viz. 1804-72 with only a short gap between 1814-17.
This has been indexed by Marianne PHILSON, Auckland, New Zealand, 21 Oct 1995 and reproduced on these pages by kind permission.
Contents
Part 1 1817-39
Part 2 1840-72
Part 3 1804-14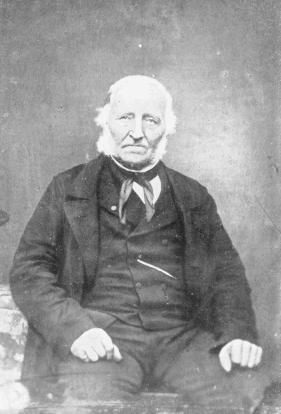 John Tregerthen Short was baptised in St Ives on 16 May 1785, the child of Elizabeth Tregerthen and Richard Short and died 13 December 1873 at the age of 89 years. After his ordeal in the Napoleonic war, he was married to Elizabeth Curnow in St Ives on 29 March 1818 and they had six children.
He was the master of the St Christopher Hawkins Free School in St Ives which used to be situated on Barnoon Hill. This was a charitable institution for the education of poor boys where the principle subject taught was navigation. His cousin Thomas Williams worked with him having taught himself navigation when he was a prisoner of war.
JTS was an excellent artist and there are examples of his work in St Ives. The book contains a print of his drawing of the brig 'Friendship' from which they were captured in 1804.
The book opens with a chapter from his diary written during the time he was a prisoner of the French from 1804-1814 to when he returned to St Ives, Cornwall to take up his civilian life again. The diary was kept by John during his time in prison and on the road, still a prisoner, as the Russians, Prussians and Austrians advanced on France from the east. The journey on foot from the prison at Givet to Bordeaux, was 1,276 miles and took 110 days. It is a fascinating insight into the terrible conditions the men endured.
The second chapter is the diary of his cousin Thomas Williams written at the same time. This is more of a narrative and the treatment more subjective with fewer names and facts.
The remainder of the book contains John's diary from 1817 to 1872 when he was back in St. Ives.
The photographs on this page were provided by Carol Richardson, a descendant of Thomas Williams.