For early Penzance records see Madron
---
For Penzance Chapelry—as you can see, a rapidly expending town in the C19th but now declining in size. For church purposes, the parish of St. Mary was created out of Madron parish in 1871 though it had long has its own chapel and had had registers since before 1837. The northern part was separated for St. John's parish in 1882 and the southern part for St. Paul's parish in 1867. The Borough was originally defined as within a half mile radius of the pier head, but this was expanded in 1934 to include Newlyn and a large part of Madron, Paul and Gulval parishes.
Year
Population
Year
Population
Year
Population
1801
2,248 (3,382)
1901
3,088
1811
2,297 (4,022)
1911
2,937
1821
2,671 (5,224)
1921
2,616
1992
10,825
1831
3,293 (6,563)
1931
4,888
1993
10,730
1841
3,503 + 81 in the workhouse (11,144 inc. Madron)
1994
10,615
1851
3,555 (9,170)
1951
5,545
1995
10,540
1861
3,843 (9,414)
1961
4,830
1996
10,420
1871
3,797 (10,425)
1971
5,378
1997
10,280
1881
3,432
1981
7,870 (11,195)
1998
10,070
1891
3,198
1991
8,565 (11,370 or 20,305)
---
A new (Jan 2001) initiative that has started in Cornwall is the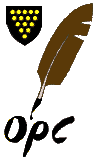 Online Parish Clerk. One person is encouraged from the CORNISH-L or CORNISH-GEN-L mailing list to be the custodian of historical records, including transcripts of registers, for each parish and will supply extracts to researchers as they need them. This person may be geographically distant from the parish, but their heart will be there. Parish information
---
A tourist and business site is available at

Penzance Online.
A site with some interesting information about

Historic Chapel Street including St. Mary's Church was very well written. Since it moved (2005?), it doesn't work with my browser very well.
The Egyptian House on Chapel Street is owned by

The Landmark Trust.
The independent

Morrab Library, established in 1818, is an essential resource for researchers.
Penzance Union Workhouse is featured on the

Workhouses web site including an extract of the 1881 census.

Friends of Penzance Promenade features some nice old photographs and are trying to restore it to its former beauty.

The Golowan Festival (the Feast of St. John the Baptist) happens every year in June, and runs other events through the year.

Cornish Light, the Travel and Tourist Guide, have a page devoted to Panzance.
See also the general West Penwith Links.
---


Domesday Book, folio 121d, chapter 5, part 1, paragraph 11 [James 1861].
Translation—The count [of Mortain] himself holds 'ALVERTON'. Alfward held it in the time of King Edward (before 1066), and paid tax for 2 hides [240 acres]; 3 hides [360 acres] there, however. Land for 60 ploughs [requiring, perhaps, 8 oxen each]; in lordship 3 ploughs; 11 slaves;. 35 villagers and 25 smallholders with 12 ploughs. Meadow, 3 acres; pasture, 2 leagues long and 1 league wide. Formerly £8; it now pays £20. Exon Domesday folio 255r adds that the slaves work "½hide", the villagers work "& 2½hides" and that there were "1 cob; 17 unbroken mares; 9 cattle; 4 pigs; 100 sheep." [Thorn 1979].
The manor is centered on OS grid SW 463301, rather to the north of the district with that name now.
Prior to the parochial status of St. Mary's, Penzance was just a town in Madron parish, though it had attained its charter as a borough some time before.
---
Lysons' History & Topography—1814
The following description is lifted directly from [Lysons 1814]. It must be read in the context of that date. This section immediately follows that of Madron in the book.
Penzance a large market and corporation town, formerly called Burriton, is situated on the sea-coast, in Mount's-bay, 283 miles from London, and eleven from the Land's-end. A market at this town to be held on Wednesdays, was granted in 1332 to Alice De Lisled, then lady of the manor of Alwarton, with a fair for seven days at the festival of St. Peter ad vincula: this market was confirmed in, 1404, to Thomas Lord Berkeley, with three fairs of two days each; one at the Conception, another at the Nativity of the Virgin Mary, and a third at the festival of St. Peter in cathedrá. In later times there have been two markets, formerly Tuesday and Thursday, since changed to Thursday and Saturday: these markets are well supplied with provisions of all sorts: Thursday is a considerable corn-market. The present fairs are, May 28, the Thursday after Trinity-Sunday, and the Thursday before Advent-Sunday.
The town of Penzance was originally incorporated in 1614; the charter was confirmed by King Charles II. The corporation consists of a mayor, eight aldermen, twelve assistants, and a recorder.
Carew relates the particulars of this town having been set on fire by a small party of Spaniards, who landed near Mousehole, on the 23d of July 1595, and who, as Camden observes, were the only Spaniards that ever landed in this kingdom as enemies. Sir Francis Godolphin, having summoned the county to his assistance, attempted to save Penzance from the threatened danger; but his followers being seized with a sudden panic, he was obliged to abandon it to its fate. The Cornish men having rallied the next day in greater numbers and in better heart, the Spaniards, who had already set fire to Newlyn and Mousehole, as well as Penzance, quitted the coast without attempting any further hostilities. Penzance, is said to have been plundered by Sir Thomas Fairfax's army in 1646, as a punishment for the kindness which the inhabitants has shown to Lord Goring's and Lord Hopton's troops.e
Penzance is a large and populous town, much frequented in the winter by invalids, on account of the mildness of the climate. The number of houses in 1801 was 694, of inhabitants 3,382; in 1811, there were 784 houses, and 4,022 inhabitants. Here is a considerable pilchard-fishery, and a great export-trade for tin, copper, and fish; the imports are coals, groceries, cloth, and other articles of merchandize. Penzance was added as a fifth to the coinage towns about the time of the Restoration; all the tin is now coined at this town and Truro.
The chapel of St. Mary at Penzance, existed before the year 1612; it was enlarged in 1671, but not consecrated till 1680, when it was endowed with land, now let at 20l. per annum, by John Tremenhere, Esq.: a cemetery was then inclosed and consecrated, and the limits of the town were defined to be the limits of the chapelry. It has since been twice augmented bu Queen Ann's bounty. Marriages have not been solemnised at this chapel since the marriage-act. Penzance is not deemed a separate parish, but has its own vestry, and maintains its own poor. There was an ancient chapel at Penzance, dedicated to St. Antony, near the Quay, on the site of which is now a fish-cellar. The registers of the see of Exeter mention chapels there, dedicated to St. Raphael and St. Gabriel.f
There are meeting-houses at Penzance for the baptists, independents, quakers, and methodists; and a Jews' synagogue.
One of Mr. Buller's schools, the endowment of which, having been in the Long annuities, has ceased for some years, was in this town.
d Rot. Cart. 6 Edw. III.
e Hals.
f Borlase's MS. Collection.
Additions and Corrections
A new pier was constructed about the year 1766; it was lengthened in 1782, and extended 150 feet in 1812 and 1813; being now more than 600 feet in length. A packet sails from Penzance, weekly, to the Scilly islands.
---
Let's be clear from the start—"The Pirates of Penzance" is fiction. It is a light comic opera by Gilbert and Sullivan. No one seems to be quite sure why W. S. Gilbert chose Penzance, except for the alliterative effect of course. It is easy, however, to imagine much of the action taking place at Porth Curnow or Lamorna. Loads of information can be obtained at the

Pirates of Penzance Home Page including the full libretto, audio, midi files for the music etc. There are many wonderful songs such as "The Modern Major-General" and "The Policeman's Lot".
There is some interest for the historian or genealogist. If you are proposing to prove your descent from Frederic, the apprentice pirate, then you can work out his birthday. He was a leap day baby and would have reached 21 birthdays in 1940. Assuming that Gilbert knew that 1900 was not a leap year, he would have been born on 29 Feb 1852. He was 21 years old when the opera was set but had passed only 5 birthdays so that points to the story taking place in 1873. Other critics are not so generous and think that that Gilbert calculated from 1877 when he wrote the story so Frederic was born on 29 Feb 1856 and had not noticed the calendar change and hence was 4 years out for the 21st birthday. Let me know if you find an authentic registration!
Another interesting feature is that Major-General Stanley repents to his ancestors in the chapel on his manorial estate (Tremorden Castle). But he purchased the estate and they are not his ancestors—a commentary on the snobbery of the new rich. This is doubly ironic because, if it existed, then Major-General Stanley's "ancestors" would have actually been ours. Tremorden is so close to Renowden/Trenowden/Trenorden that it would almost certainly be a corruption, but not one that has occurred as far as we know.